III. DAY TRIPS
USD 45 / car (maximum 6 persons without luggage)
Barong kris dance
Balinese art villages (gold & silver jewelries, paintings, wood carvings)
Ubud mongkey forest
Bali zoo
continue drop back to hotel
SANKARA TRIPS (duration 8 - 10 hours)
Included:
Convenience car with full AC

Music player with bluetooth connection

USB electric plugs

Professional English speaking driver

Petrol

2 bottled drinking water / person

Parking fee



On request:

Wi-Fi internet access in the car, additional charges USD 5 during trips

Extra hours, additional charges per hour USD 5
Barong kris dance
The Barong and Kris dance is one of the island's most iconic dance-dramas, on par with the Legong and Kecak. Those with a keen interest in arts and culture will appreciate the performances the most, with daily shows scheduled at various stages throughout the island's main tourism areas – the most popular being at Batubulan in Gianyar, and the Denpasar suburbs. Shows are locally managed locally; dances performed by villagers, and live gamelan orchestra accompanies the full length of the show.


Balinese art villages (gold & silver jewelries, paintings, wood carvings) :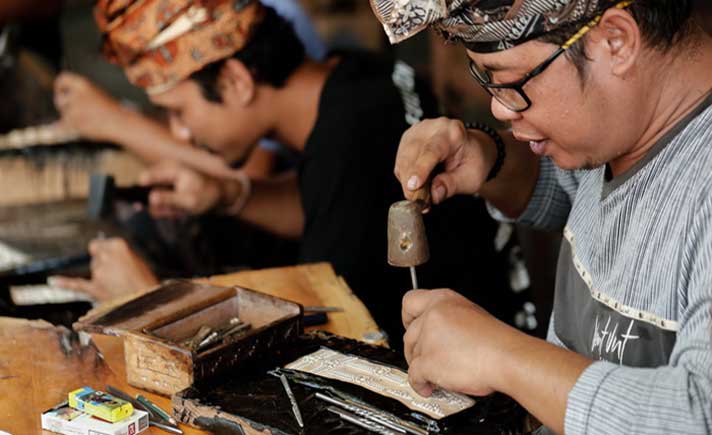 The hamlet of Celuk is now well covered with studios all selling silver ware, with their classic Balinese work using granulation and a method of attaching gold to the outside of silver. Today the industry is extraordinarily complicated and has everything from normal pieces to up to date designs
These include paintings from Ubud paintings, where Spies settled, Sanur paintings on the southern coast, and Batuan paintings, a traditional hub of musicians, dancers, carvers and Balinese painters.
Mas Village is one of the most famous Bali villages where it's possible to find beautiful handcrafted Bali wood carvings. Mas village is located in near Ubud. Visitors in Mas are able to watch the Balinese artists make the wooden statues etc. – several of the best Balinese carving studios are to be found there. They have hand carved Balinese wooden statues, masks etc. in all sizes you can think of – for a price within your budget. Another central area for wood carving is on the road up to the Sebatu regency, Bali, Indonesia.
Ubud mongkey forest
Ubud Monkey Forest, also known as the Sacred Monkey Forest of Padangtegal, is one of Ubud's most popular attractions; a natural forest sanctuary that is home to a horde of grey long-tailed macaques. The site is well preserved thanks to a community-based management program. The forest is also conveniently positioned near Ubud Town Centre, and within easy walking distance from guesthouses and resorts along the main roads of Jalan Hanoman and the namesake Jalan Monkey Forest.


Bali zoo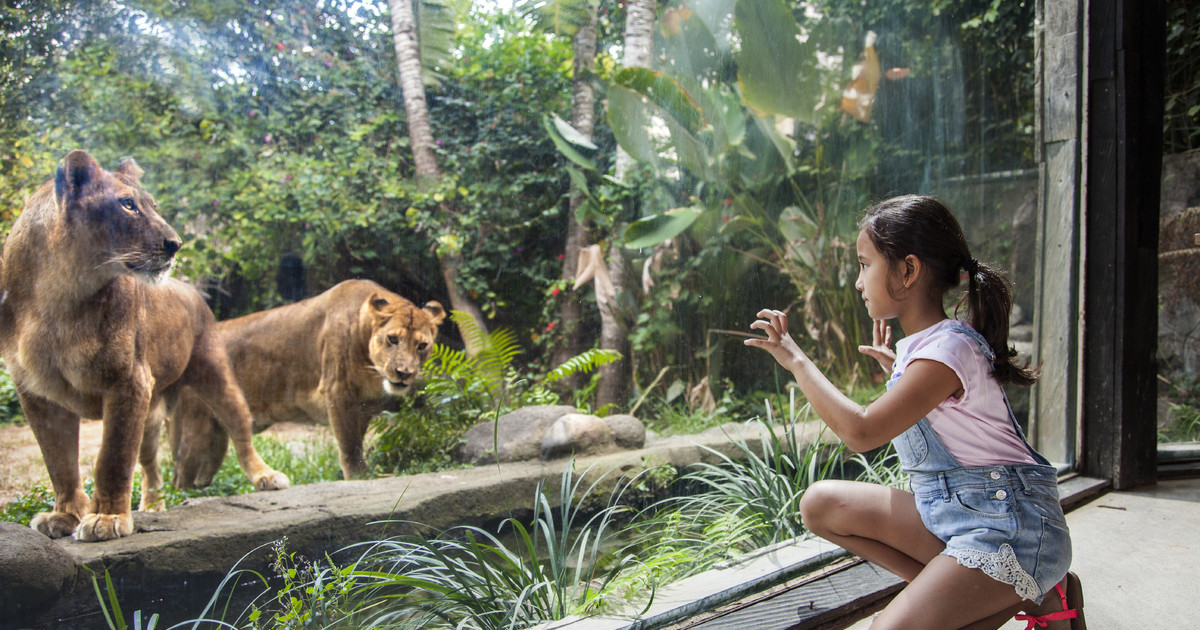 Many tourists, both foreign (on average) and domestic tourists who visit here. In general, visitors to the Bali Zoo are family, but there are also many adults. Because playing at the Bali Zoo is quite exciting, it is not surprising that I visited here twice and invited friends who happened to be on vacation in Bali.